Presentation of Be2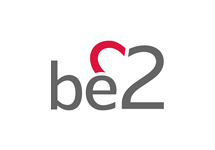 Founded in 2004, be2 has been finding matches for singles spread across the globe through their dating site. This German company is one of the premier dating sites in Europe. Be2 now operates in over 38 countries, helping lonely singles find their mates.
Audiences
Dating Type : Serious Dating
Age range : 35 - 55 y.o
Active members : 30 000 000
% Men / Women : 40% / 60%
Features
Free Signup for all
Profile Suggestions
Search per criteria
Mobile compatibility
Our grade after testing Be2
Be2 is a dependable site because it has addressed previous concerns of members and they continue to do so by bringing in changes as and when required. It is a satisfactory dating and matchmaking platform and is relatively easy to secure a match. Chances of fake profiles are almost zero as all the communication channels fall under the premium membership category. With the intent of members being to find true love and long term relationships, there is general authenticity in the communication. A good place to start if you are looking for a soulmate.
Pros
Free registration
Personality test for better matches
Easy navigation and other features
A large number of user profiles
Hardly any fake profiles
Cons
Membership costs are high
What is Be2 ?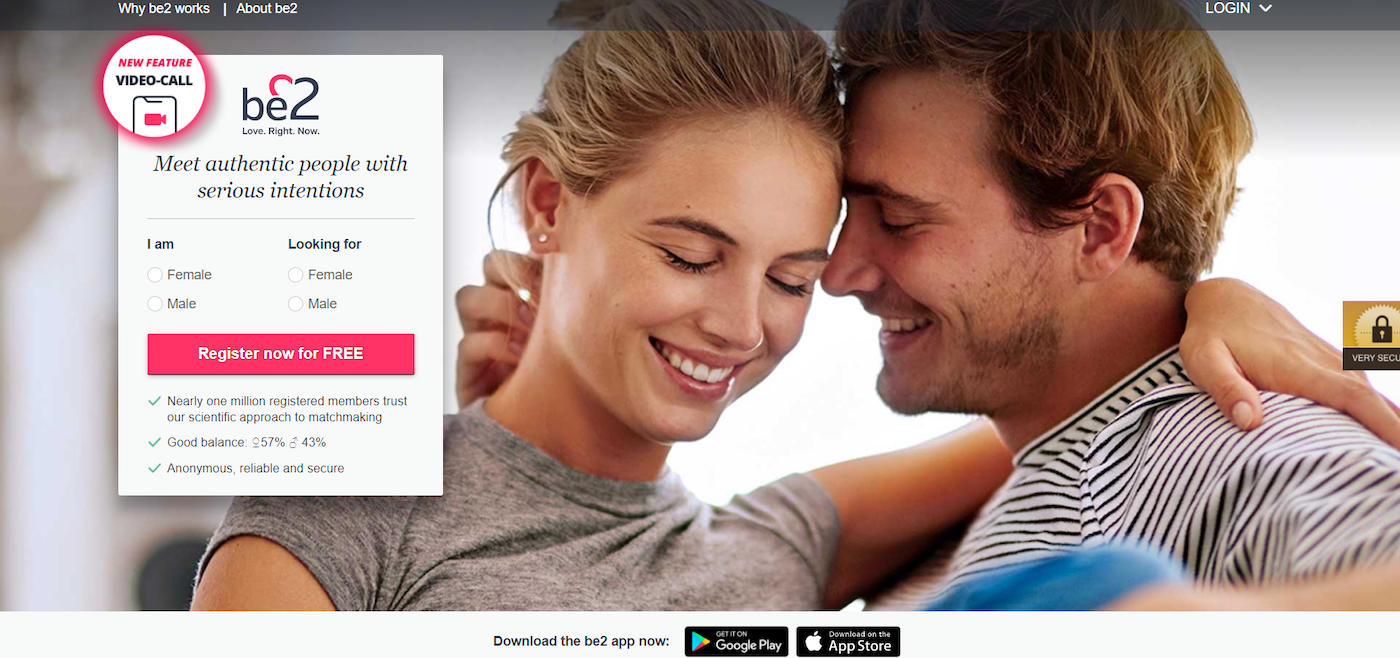 Be2.com is an online dating site that started operations in Germany and rapidly spread its footprints across many countries. With over 36 million registered members as of now, be2 is certainly a force to reckon with in the online dating market.
With a catchphrase like 'Find the one who's right for you' the site aims to provide users the best in terms of quality dating. The key to the site's success is its matching algorithm, and the potential is yet to be fully explored. With a scientific personality test developed by leading psychologists, the site assesses the personality of users and strives to find befitting matches for each profile. Based on these facts, a match will be suggested to you and you can take over from there.
Features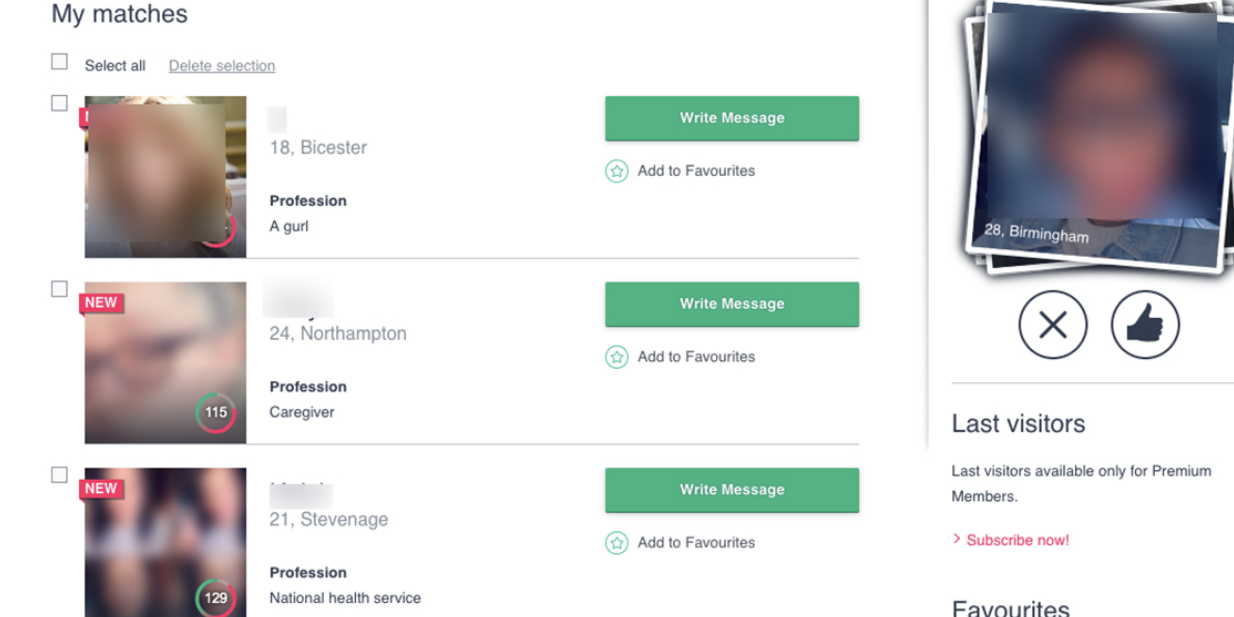 Be2's website design makes it one of the simplest dating site to use. It has no special features and is clutter-free in appearance. With just 2 buttons on the menu- Matches and Message Inbox, there is nowhere else you need to go! Whenever you have a new message or match, the icons show a red notification bubble.
Grey, pink, and white bring up the site's color theme which goes very well with the classy layout. With nothing fancy on the site- or on the app- there is nothing to distract you from the site's main motive to find matches for you! The user interface, albeit simple, appeals to users of all ages and levels and is talked about in the design circles.
The site, however, has a few additional features that make for a very satisfying experience. They include:
JUST ask- This straightforward feature lets you ask a few preset questions about your matches. These questions are designed to get you more information about your matches without entering into a direct or lengthy conversation. It is also a good icebreaker for those that are a bit apprehensive to make the first move. When you use this feature, you just need to relax and wait for the other person's response. Depending on that, you can initiate a conversation, leading to better opportunities.
Be2 Index- This feature is the net result of the amalgamation of your personality test results and the information you provided on your profile. The index thus created is the marker of your personality when compared to others. To be clearer about the index, it is the analysis of your inclinations between Rationality & Emotion, Distance & Attachment, Tradition & Innovation, and Observation & Feeling.
So, a lot has gone into your index and this is used to evaluate your compatibility with other members. You can see the details on the right side of the profiles you visit, under 'More Details about Matching.' You should remember, though, that the index is just a relative value, used for matching purposes.
Membership
Signing up for an account involves disclosing your gender and sexual preference. Next, you provide a valid email and choose a username. Thereafter, you take the personality test which includes your character and your perception of a perfect match.You then enter more info about yourself under your profile. This will include your name, birthday, location, education, profession, income, religion, and habits, etc. Be2 will then ask for your profile photo to be uploaded. You can choose your profile picture to be shown or blurred.
Premium membership plans are as follows:
Why Be2 ?
Be2 is a popular dating and matching site with over 700,000 members around the world. A majority of the users are seeking love and serious, long-term relationships. A large portion of the users is from around Europe, with the UK having the largest share. You seldom find fake profiles on this site due to the serious screening measures employed on the site.
There is a vast diversity in the members as far as ethnicity and traits are concerned. However, the number of active premium members are few. This is possibly due to the hefty membership fees.
Customer Service and Security
With good customer support and security in place, Be2 shows its seriousness to minimize difficulties and fraud on the site. You can get in touch with the support team over the app or website or send them an email. The issues are taken care of within a reasonable timeframe.
The site has its obligation to not share your information with third parties. As far as security is concerned, you can set your security level. The site is protected with 128bit SSL encryption which makes your communication and financial transactions safe and secure.
Closing your account
In case you want or close or cancel your account/membership, you can do that online. You may choose to keep your profile active even after deactivating your account in case you want to use it at a later date, or else you can delete your account. Once deleted, the account will cease to exist.
It's Your Turn !
Do not miss out on online dating. Let's get it started to find your perfect match …